KNOWLEDGE...|CONNECTIONS...|MARKET VISITS...|SUCCESS!
A TRADE ACCELERATOR PROGRAMME FOR INTERNATIONAL TRADE IN SERVICES

Gateway to Trade, Services Export Accelerator Project
Doing Business With The World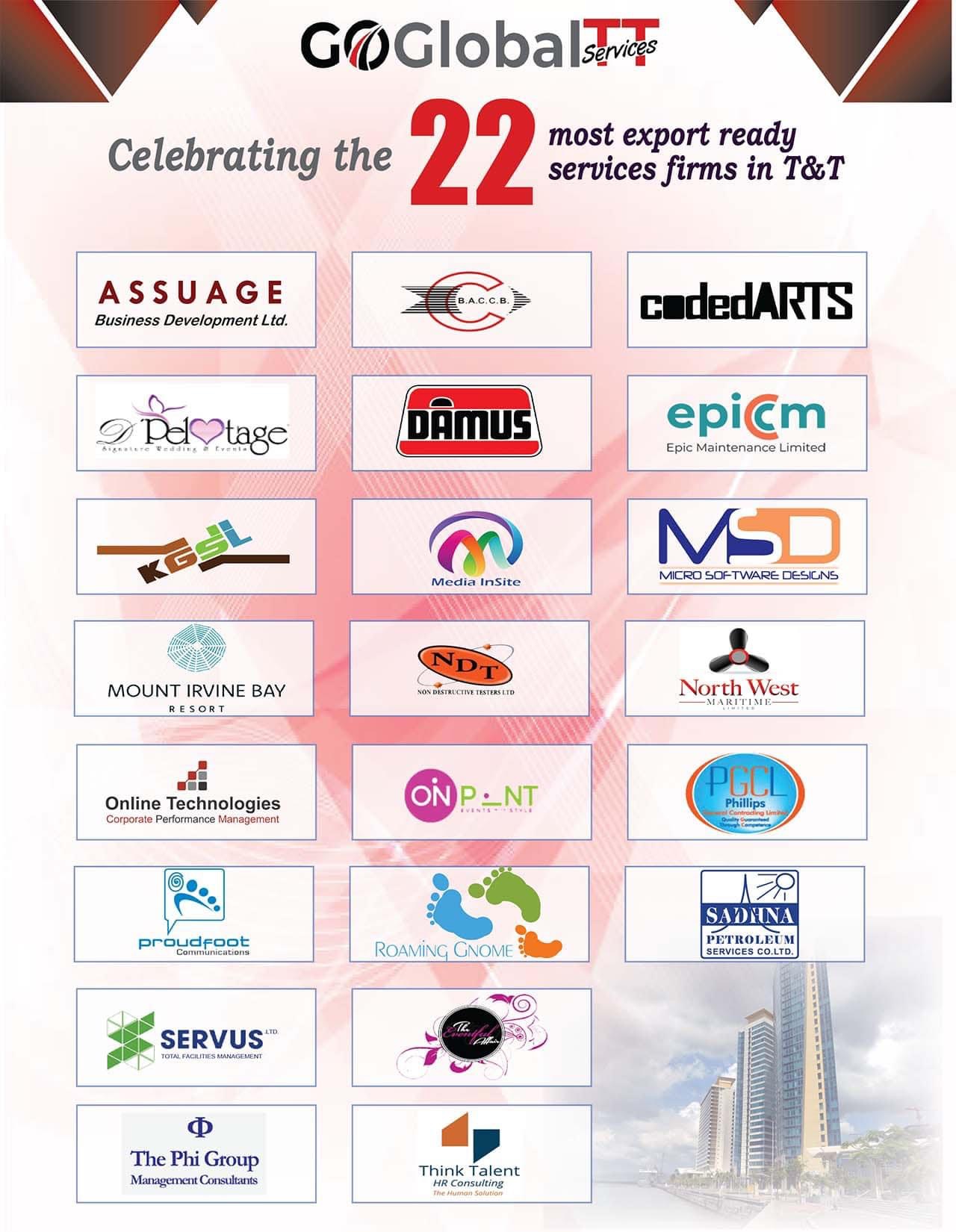 Gateway to Trade Market Connections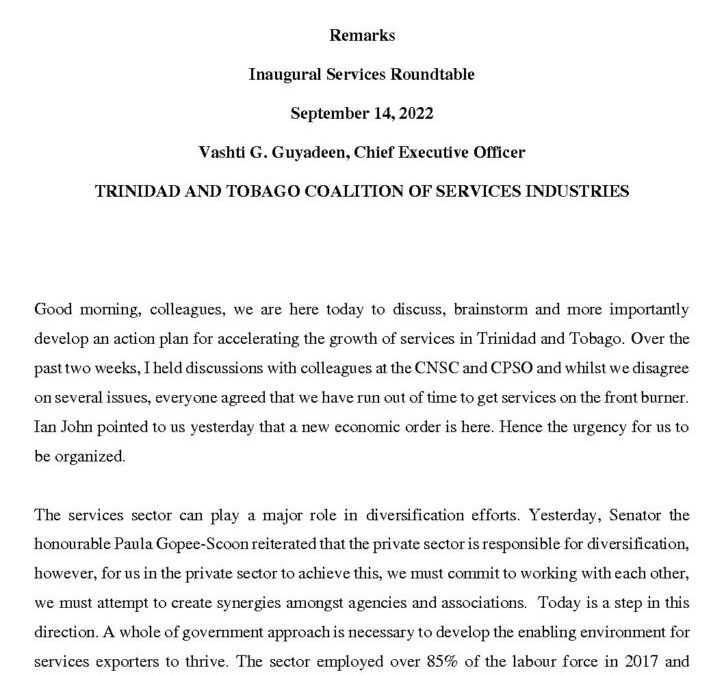 Good morning, colleagues, we are here today to discuss, brainstorm and more importantly develop an action plan for accelerating the growth of services in Trinidad and Tobago. Over the past two weeks, I held discussions with colleagues at the CNSC and CPSO and whilst we disagree on several issues, everyone agreed that we have run out of time to get services on the front burner. Ian John pointed to us yesterday that a new economic order is here. Hence the urgency for us to be organized.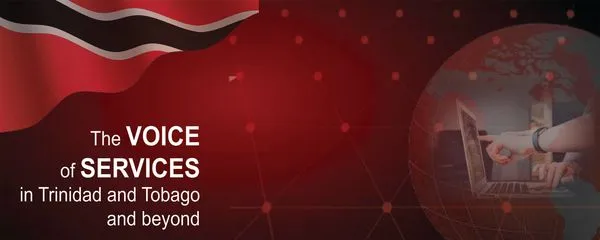 Claim Your Service Listing On Our National Services Exporters Portal!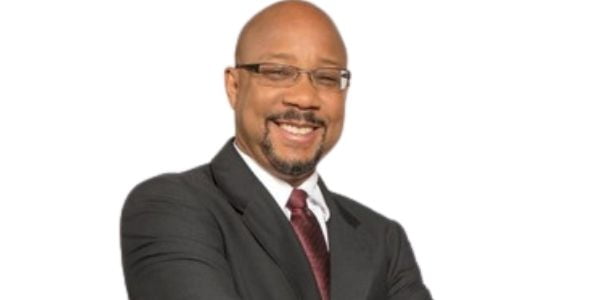 Annual Caribbean Lawrence Placide Services Go Global Awards
Gateway to Trade Ceremony Speeches - 2021
Opening Address: Mark Edghill – President, TTCSI
Feature Address: Ayleen Alleyne-Ovid – Acting PS,
Ministry of Trade
Vashti Guyadeen – CEO, TTCSI
Theo Ward & Michelle Hustler –  Globeview Strategies