About the Services Go Global Programme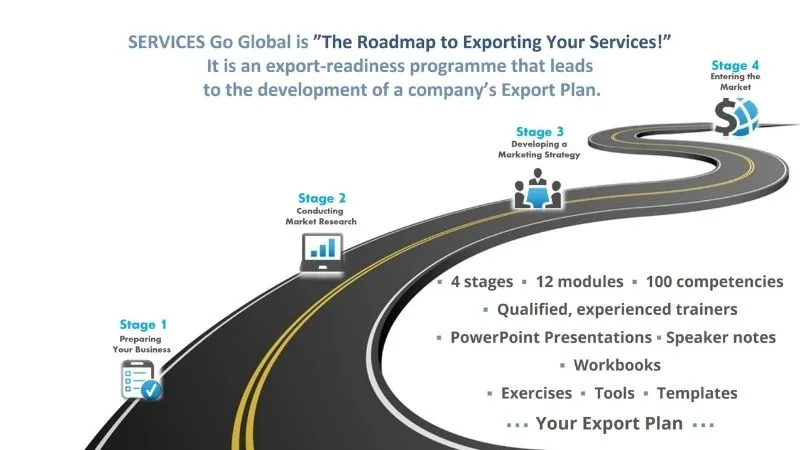 The Services Go Global (SGG) programme was developed to optimize the CARIFORUM region's export of services by building the capacity of service providers to capitalize on opportunities under the Economic Partnership Agreement (EPA), CARICOM Single Market & Economy (CSME) and other existing trade agreements; and to build national capacity through a cadre of certified trainers for the SGG programme geared to assist SME's in the services sector.
The programme was developed and delivered by Global Links Network, a team of certified international trade professionals who have delivered services training in over 50 countries worldwide over the past 20 years.  To date, SERVICES Go Global is the only export readiness training programme for services exporters and would-be exporters in the world. The programme follows a logical, sequenced approach to exporting – a Roadmap – that takes the exporters through four stages and twelve modules of export preparation. With the completion of each module, elements of the service provider's export plan are developed.  Service providers who undertake the course will come away having completed the essential elements of their export plan and will have gained the valuable skills necessary to successfully engage in the international marketplace.
Watch the entire SGG Certification Ceremony 2021 here!
View Our Services Go Global Directory
Services Go Global Certification Speeches - 2021
Experienced executive with a track record of excellence in leadership and delivering transformational results including in challenging and complex environments. Skilled in trade and investment, advancing sustainable development; and building strong partnerships to deliver transformation with business as a key driver. Extensive international experience having served as the Deputy Secretary General Commonwealth and worked with the United Nations, Caribbean Development Bank, Government and Business. Committed to promoting
Services Go Global Certification Speech – Deodat Maharaj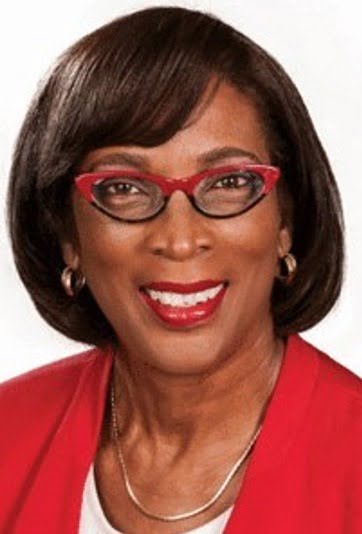 The Honourable Sandra Husbands, M.P 
Minister in the Ministry of Foreign Affairs and Foreign Trade, Barbados
The Honourable Sandra Husbands is a woman with a passion for human development and enterprise success. She is passionate about governance and being able to build strong economic and social platforms which enable people to live their best life. Her life is dedicated to positioning the nations and peoples of the Caribbean to build properly functioning societies and economies that uplift their people and provide them with the opportunities to achieve their dreams.
Sandra Husbands is the Minister in the Ministry of Foreign Trade with responsibility for trade agreements. The portfolio includes advancing the trade opportunities in Caricom where possible for the CSME and wider across the globe. The Division of Foreign Trade has responsibility for
Services Go Global Feature Address – Sandra Husbands
protecting the interests of domestic enterprises and the broader economy in regional and multilateral fora.
Sandra holds a Bachelor of Science degree in Sociology and Law and a Masters in International Trade Policy which prepares her to be able to lead and guide government trade policy to position and enable enterprises to secure trade in regional and international markets.
Ms. Francis has worked at both the public and private sector levels on development issues, giving her a wider perspective of the issues. Ms. Francis has a wealth of kn owledge on international trade issues, in particular the Services Sectors where she has focused for the last fifteen years of her 21-year career on an has published several articles on the topic. Ms. Francis has developed and implemented several projects with the private sector, particularly the coalitions and the other BSOs on services sector development.
Ms. Francis also has indepth knowledge of CARIFORUM-EU Economic Partnership Agreement (EPA), having assisted the Caribbean Regional Negotiating Machinery (CRNM) in preparing the Caribbean 
Services Go Global Certification Speech – Allyson Francis
region's goods and services offers, demands and fall-back positions for the said negotiaons and served the Trade in Services and Investment Specialist within the EPA Implementation Unit of CARIFORUM Directorate.
Ms. Francis was also the lead negotiator for Services for CARICOM in the CARICOM Canada trade agreement negotiations. Ms. Francis is a lawyer by profession and holds a Master of International Law and Economics, Magna cum laude from the World Trade Institute.
The Economist magazine playfully defines a service as a 'product of economic activity that you can't drop on your foot'.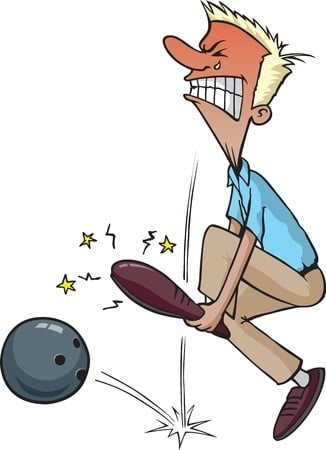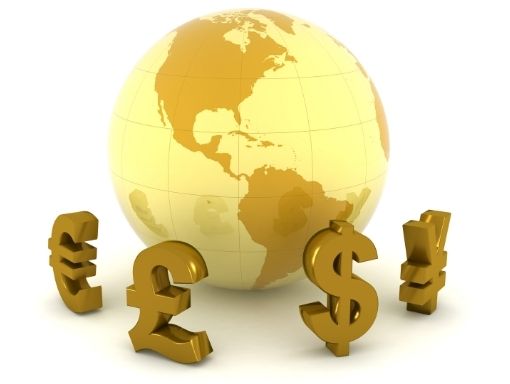 What is a Service Export?
A service is exported when a company
is paid for their services
by someone from another country,
regardless of where the service is provided
or where the payment is made.
The services sector plays an integral role in the functioning of any modern economy.
Consider:
The important role health and education services play in affecting the quality of life and skills of the labour force
The essential infrastructure provided by telecommunication, financial and energy services
The invaluable role transportation services play in supporting the traditional manufacturing and agricultural sectors
The positive impact business and professional services have on the competitiveness of any organization
WTO Services Classification
The General Agreement on Trade in Services (GATS) uses the following services classification system to structure commitments of members of the World Trade Organization in negotiations. Categories include: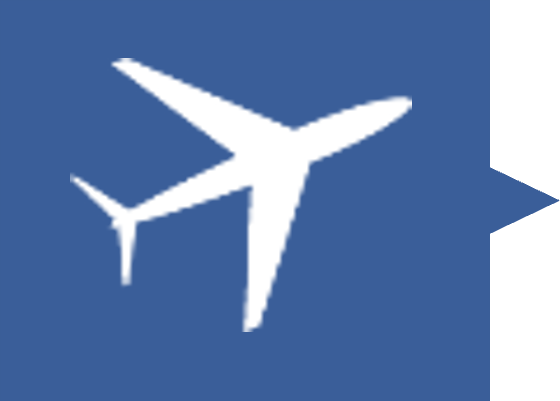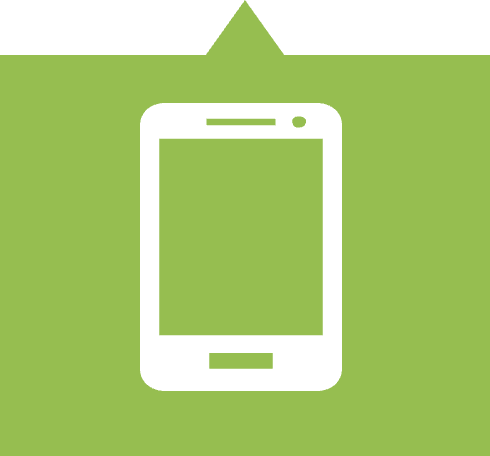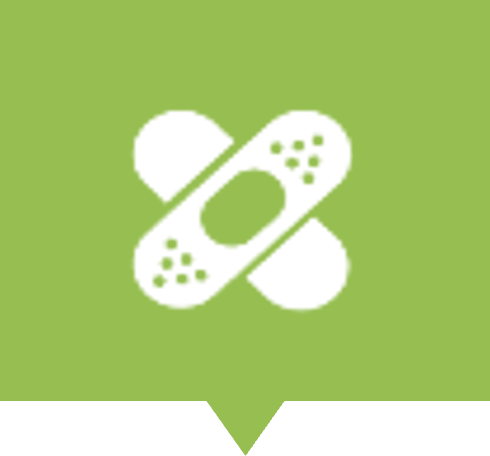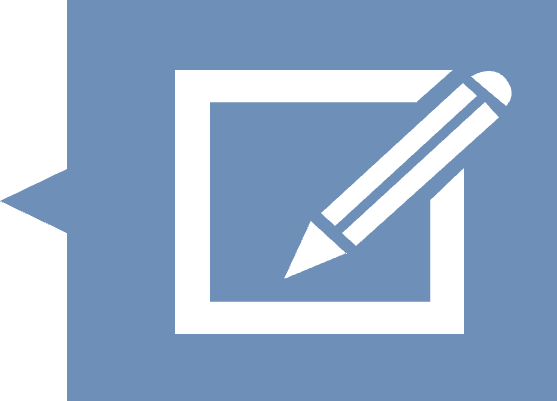 Business services

Communication services

Construction and related engineering services

Distribution services

Educational services

Financial services
Health related and other social services

Tourism and travel related services

Recreational, cultural and sporting services

Transport services

Other services
Within these categories, there are over 140 types of exportable services.
Examples of Services Exported
Business and Professional Services
Accounting
Advertising
Courier
Education and Training
Financial
Legal
Human Resources Management
Management Consulting
Market Research
Marketing
Printing
Real Estate
Security
Wholesaling/Retailing
Environment
Environmental Assessment
Environmental clean-up
Renewable energy
Health-related
Diagnostic and Telemedicine
Health and Wellness Tourism
Medical Transcription
ICT and IT Enabled
Business process outsourcing
E-commerce
Graphic Design
Internet service provision
Construction
Architecture
Design
Engineering
Trades
Urban Planning
Creative
Fashion and Design
Film and Video
Music and Performing Arts
Visual Arts
Benefits of Exporting Services
For Companies
additional income
the opportunity to specialize
enhanced credibility, innovation and competitiveness
mitigated risks of doing business in only one country
expanded networks
For Countries
increased foreign exchange
increased domestic availability of services
more jobs
lessened impact of economic downturns and seasonality
reduced brain-drain
enhanced competitiveness of business across all sectors
You can click on any of the Treaties/Agreements below to view.
Services Go Global Testimonials