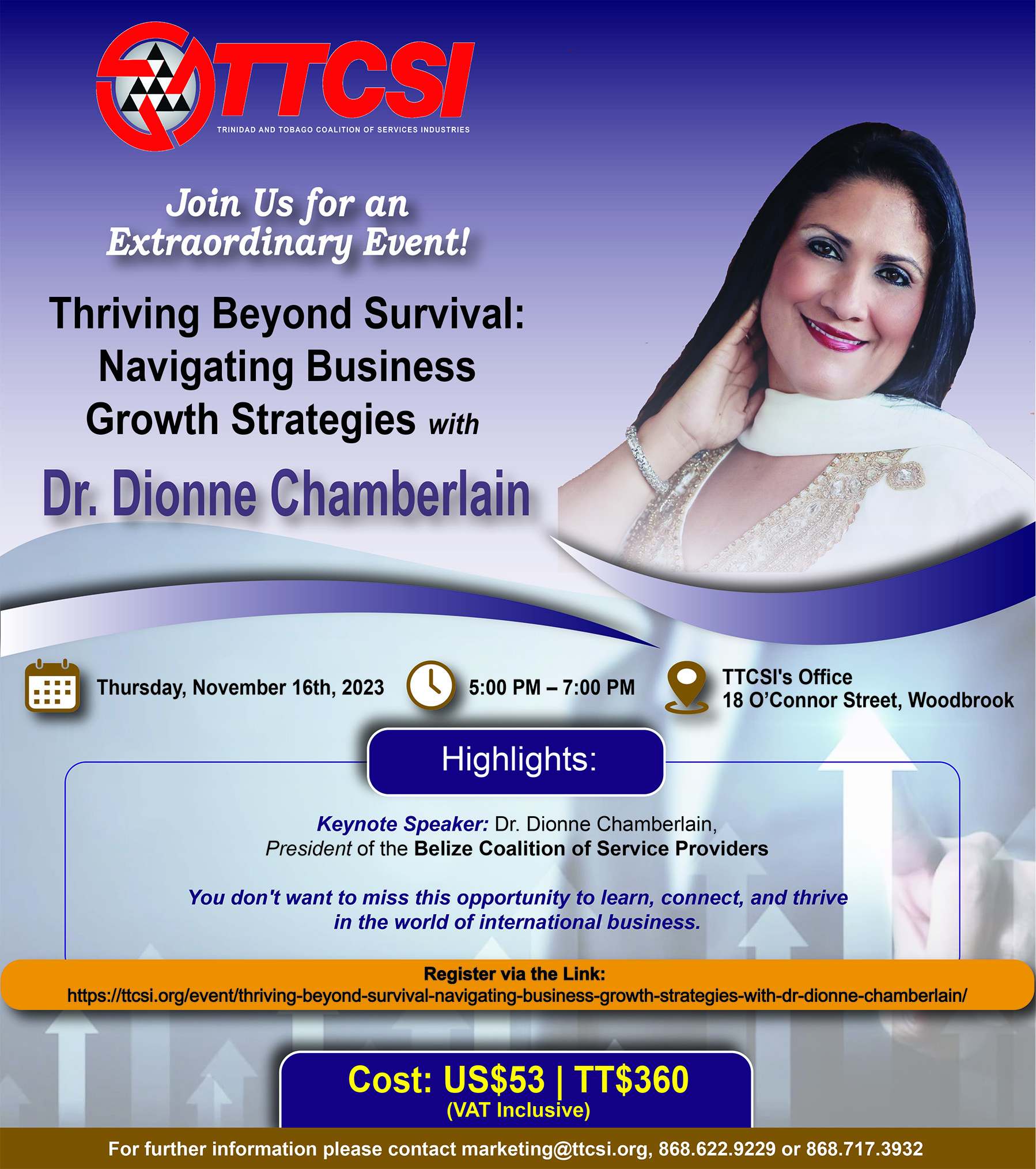 Keynote Speaker: Ms. Dionne Chamberlain, President of the Belize Coalition of Service Providers
Network and Gain Valuable Insights into Doing Business with Belize.
You don't want to miss this opportunity to learn, connect, and thrive in the world of
international business.
Light Refreshments Provided
Dr. Dionne Chamberlain Miranda is the managing director and partner in a successful bilingual consulting regional firm known as "Chamberlain Consulting Ltd. located in Belize, Central America which operates on a social entrepreneurship basis.
 She holds a PhD in Business Administration and a Masters Degree in Global Management from Phoenix University. She has completed a number of specialized training programs including Leadership at the Centre for Applied Sciences in Geneva Switzerland SCRUM, Prosci Change Management, DISC debriefing and Six Sigma. She continues to pursue growth through training and is committed to the growth and development of companies across the world but specifically the Caribbean region. She is an expert trainer in Market Access strategy utilizing Caribbean Exports services Go Global program as well as in Customer Service. teamwork and Leadership. She volunteers on many Boards such as the Cancer Society, Mental Health Association and is the Chairman of the Belize Coalition of Service Providers and a Board Member of PFF Capital, She serves as an adjunct lecturer for Galen University in Strategy at the Masters level, UWI's EMBA program and the University of Belize. She has authored 4 self-help books known as the "Glow Series"
 The proudest capacity she holds is the wife of Engineer Victor Miranda and mother to Matthew and Zachary.
 She believes that the level to which you can serve others is to the level you choose to take care of yourself.